If you're here from google, you're in the right place. We too know how hard it is to track down the best burgers when visiting a new city. We've taken out the guesswork and tried these burgers over the years so you know the recommendations are from true burger lovers!


Devil Burger
Tucked away on Church street is Devil Burger, a challenging competitor to Ferg and quite frankly - a good one! You never have to wait in line here and if you're a fan of curry and chips, this is the place to go. Fresh, tasty and well priced burgers! We'll often stop in here if we're on the go for a quality burger.


Ferg Burger
The rumours are true - are they worth the hype? In our opinion, yes! We love these burgers and a top tip from us is to call ahead to order rather than waiting in a huge line. The buns are baked next door, the lettuce is crisp and nothing tastes like it's been sitting around - the reason being that these burgers fly out the door so fast literally nothing can sit around. Our favourites? The Ferg with Brie & The Chief Wiggam.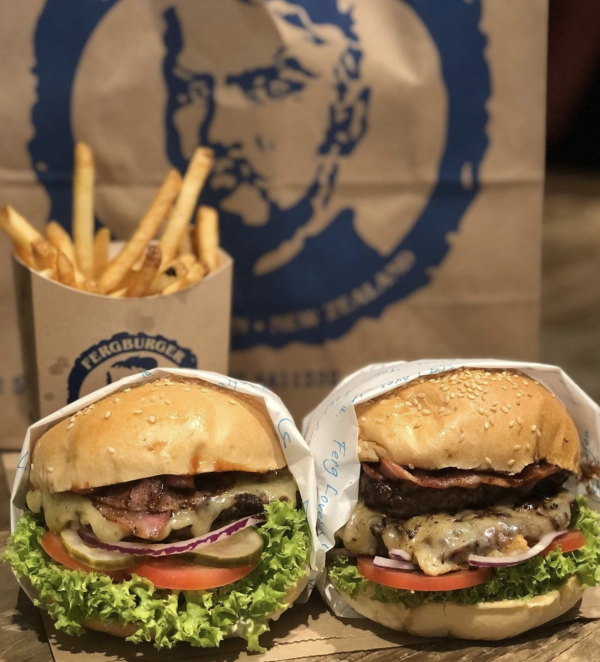 World Bar
Feel like sitting in? These guys know how to do pub food. It's tasty, its hearty and you can grab a pint of something to accompany it. Commonly known for winning best burger in Queenatown a few years in a row, World Bar is still delivering! Famous for it's Mega Burger and KFC Burger - you really can't go wrong. Great vibes and epic burgers.


Love Chicken
For all you chicken burger lovers this place is where you want to be. People have said these are the best chicken burgers they've EVER tried. Now that's saying something. Give one a go when you're in Five Mile (Just up the road from us). We love the Korean BBQ Burger - that's our go to! Side note: They have mac & cheese toasties…seriously, run.